Ruby Goji Farm 8oz package Goji Berry
Ruby Goji Farm has been working on providing organic dried Gojis and processed Goji foods to customers worldwide
for 18 years. As the first certified provider of organic Goji berries, we focus on organic planting and R&D, and have
delivered products to over 20 countries including NA and EU. We have already taken over 70% Goji berry market of U.S.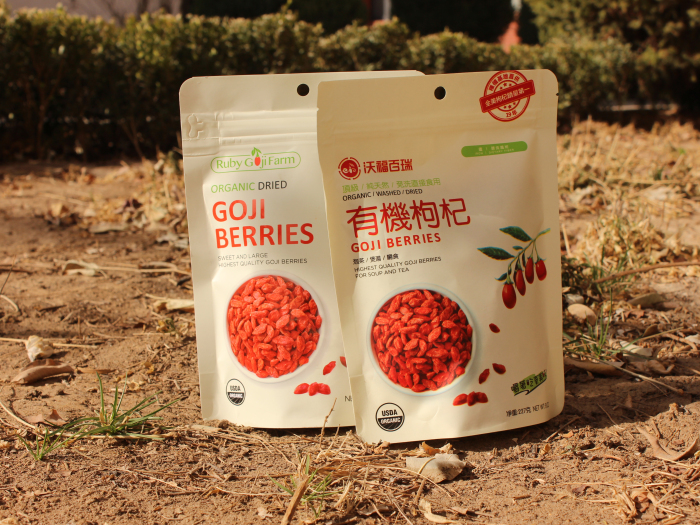 Goji products of Our company , Goji juice beverage, Goji juice, Goji seeds oil, Goji powder, Goji polysaccharides and
organic Goji berry, certified by NOP, EU, JAS, KOSHER, FDA, HALAL
Organic products are grown in environmentally friendly ways. Toxic or persistent pesticides and other agricultural chemicals are prohibited. There is a focus on renewable resources and the conservation of soil and water to enhance environmental quality. The label [organic" denotes products produced under the authority of the U.S. Department of Agriculture's (USDA) Organic Rule. And, according to the USDA, [The principal guidelines for organic production are to use materials and practices that enhance the ecological balance of natural systems and that integrate the parts of the farming system into an ecological whole."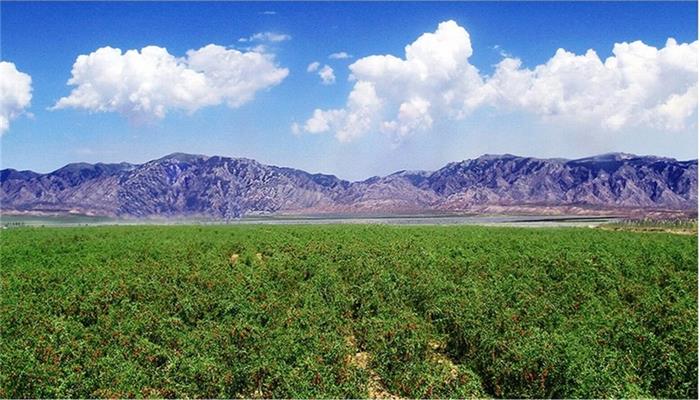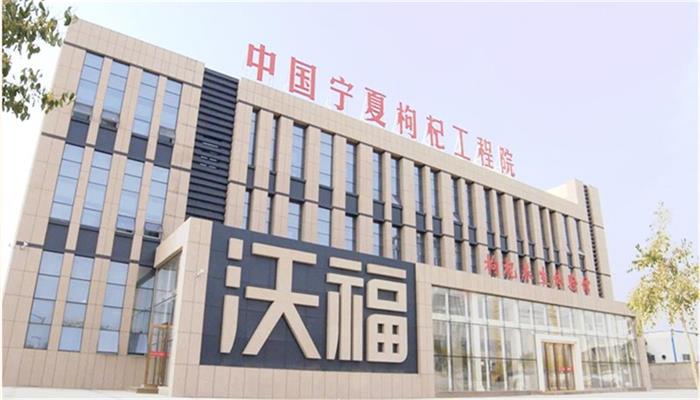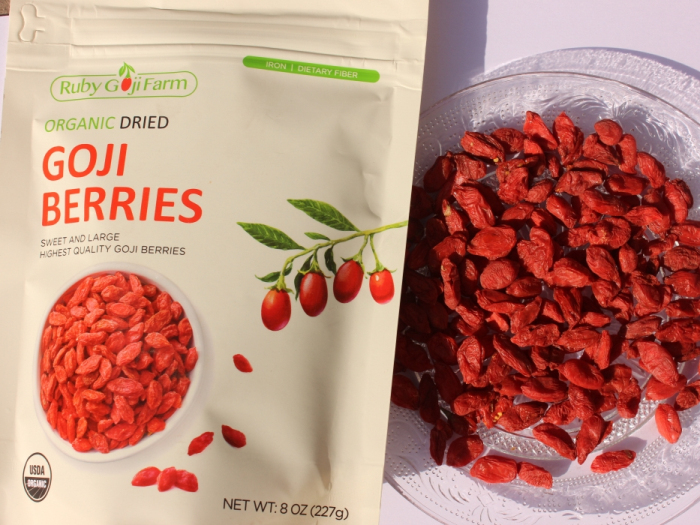 PRODUCTOS POR GRUPO : Paquete de 8oz de Goji Berry