Chinese Herb Bulk New Harvest goji powder
1. Goji powder signature nutrient is Lycium barbarum Polysaccharides (LBP). Chinese researchers have put much attention
on focusing on LBP for past 30 years. There have been 1000 papers related to LBP which might be good source for
modulating immunity and anti-oxidant compounds.
2. Besides the above three main nutrients, goji powder also has about 20 trace minerals, fiber, protein (about 11%-13%), Betaine,
Flavonoids,Vitamins A, B, C, etc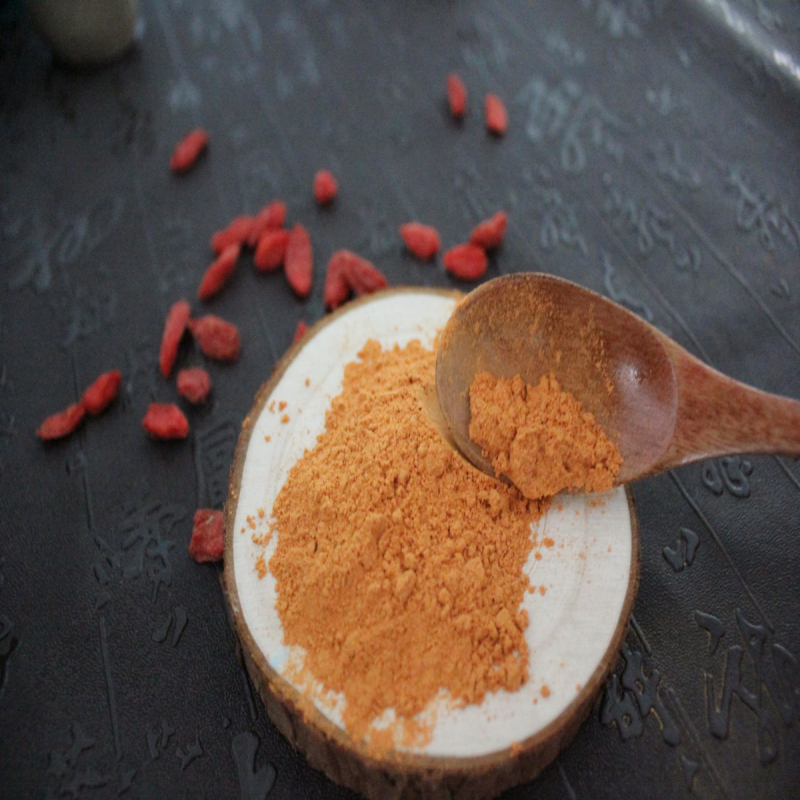 Goji products of Our company , Goji juice beverage, Goji juice, Goji seeds oil, Goji powder, Goji polysaccharides and
organic Goji berry, certified by NOP, EU, JAS, KOSHER, FDA, HALAL
Unceasing innovation and experience in 15 years make the world quality Goji products, high technology products, and top brand
Goji products in the world. Wolfberry is the guarantee of quality. High quality makes Wolfberry Company success.
Wolfberry Company is the birthplace of Chinese organic Goji, is the only company planting organic Goji. Now we have more than
75 hundred acres of Goji planting Base, which are under organic planting standard, without using chemical pesticide and fertilizer.
Their production mode is ecological, natural and safe. Products reach the North America, European Union and Japanese level including requirements in pesticide residue, chemical substances residue, residue of veterinary drug, which guarantee the quality from
production source. Our base and plant have internationally/nationally recognized organic food certifications such as NOP, EU and JAS.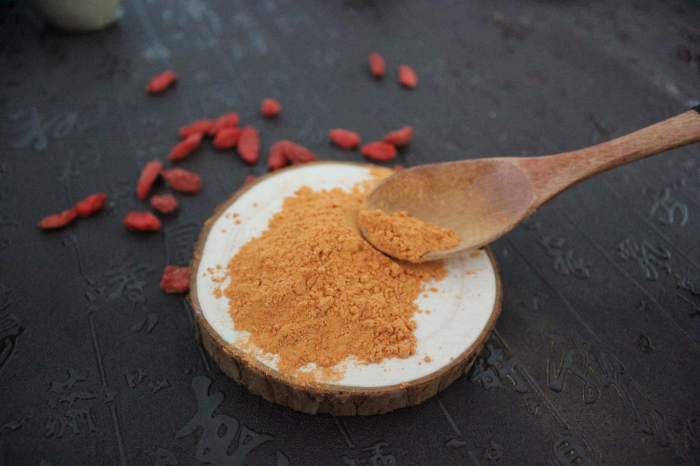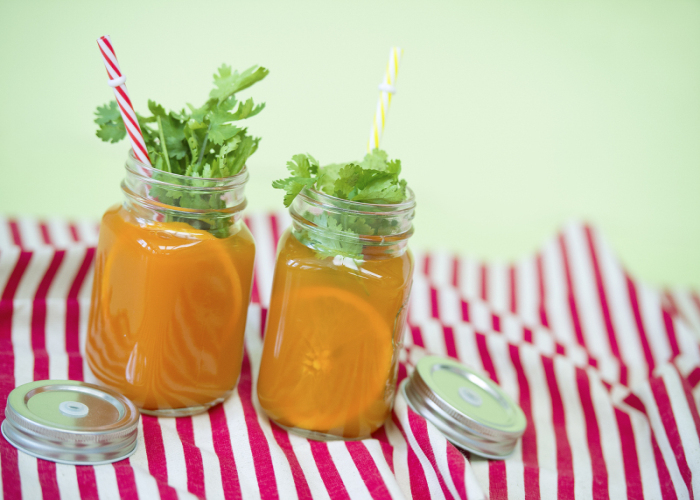 PRODUCTOS POR GRUPO : Polvo de Goji > Goji Spray Powder